Banquets & Special Events
Thank you for your interest in our restaurant for your special event. The entire restaurant is available for large parties, private parties, or functions. The private upstairs Venue includes a dance floor, fully stocked bar, private deck, restrooms, and is available for private parties.
We have an event planner on staff as well as a very professional wait staff to assist with your every need.
Please call Cathy (703) 494-6373 to discuss menus and pricing for Special Events like Banquets and Weddings. Cathy can customize a Special Events menu for you. Your event will be held in our Upstairs private area. We are presently updating our Wedding and Special/Event Menus. Thank you for your patience.
Upstairs Banquet and Bar Area
Our upstairs reception venue can accommodate 110 guests for a sit down dinner and 200 guests for a buffet/cocktail reception. We require a 50 guest minimum. Receptions are scheduled in 4 hour blocks, and each additional hour is $250. They may be scheduled to end or start at 5pm. We are located directly on the water and have a view of the Occoquan River. So whether your event is held during the afternoon or evening you can enjoy the fabulous view from our Waterfront Banquet Facility.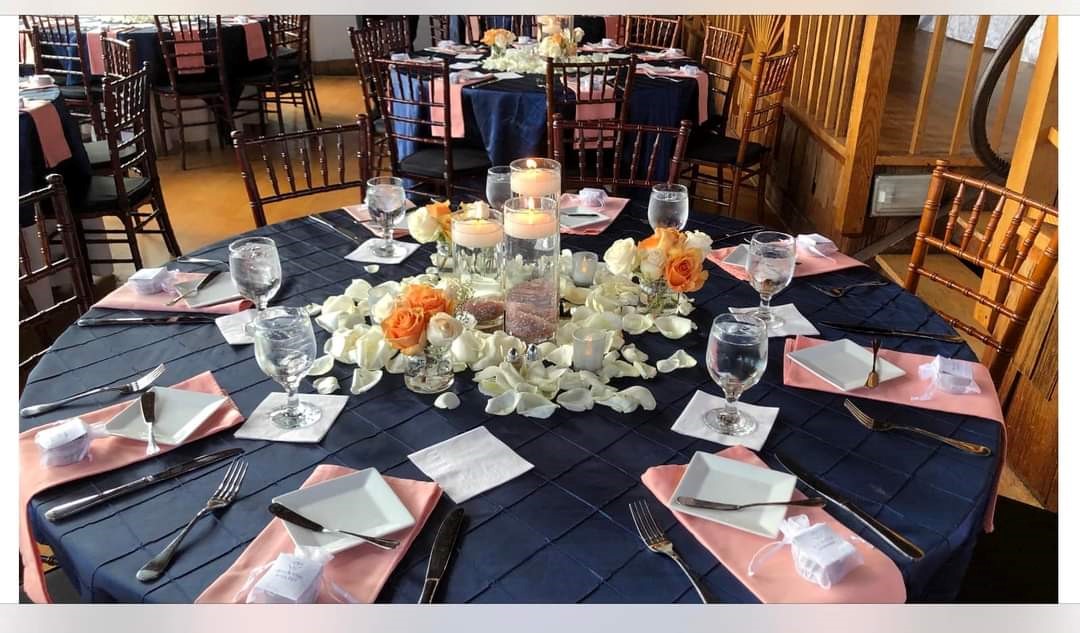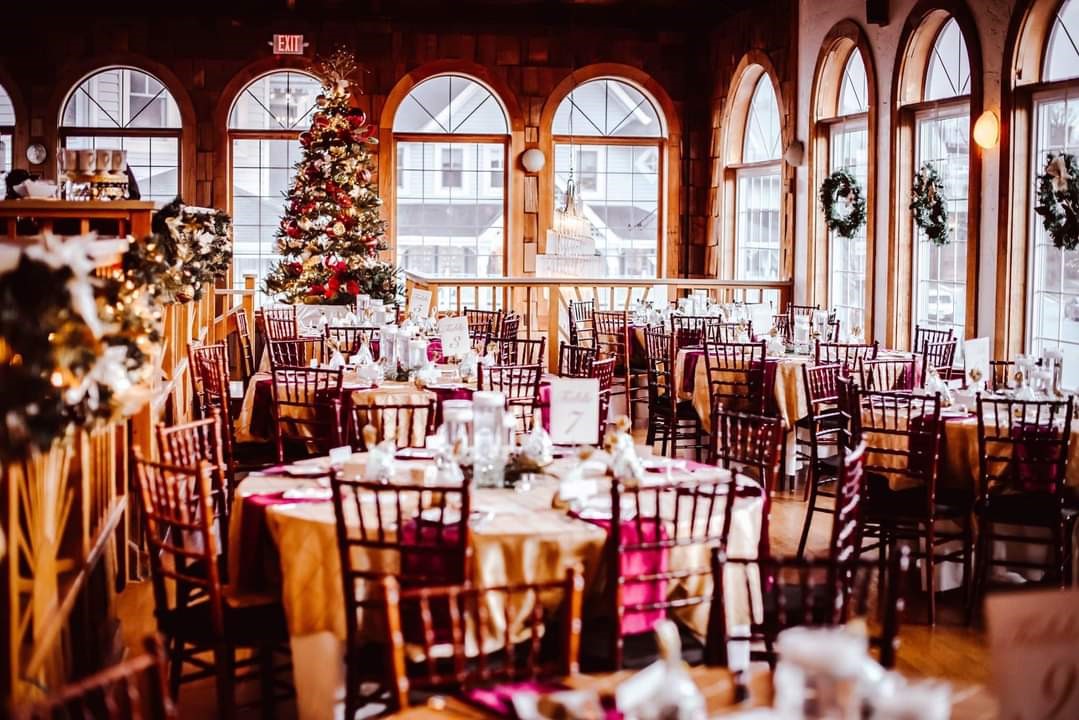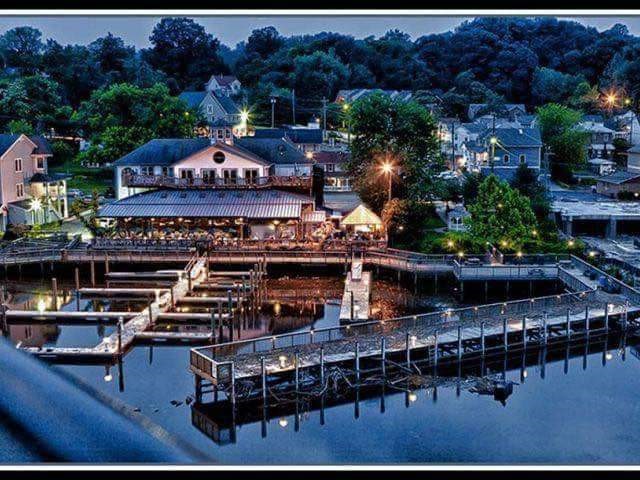 We have a fully stocked bar and base all alcohol upon consumption. We offer several options: open bar; limited bar with house brand liquor; house wine & beer; limited bar with beer & wine only; a dollar amount bar; and also a cash bar. The alcohol bill is paid at the end of the event.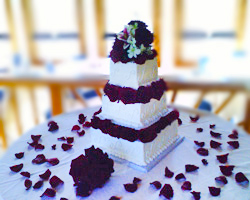 Wedding Receptions
We are presently updating our Wedding and Special Events Menus. Thank you for your patience.
Cathy Madigan is available to help with obtaining wedding cakes, special food or drink, special decorations, or other items. To discuss, please call her at 703-494-6373 or Email cathymadigan@comcast.net.
Special Events
Please refer to our Dinner Party Menus for food and pricing for typical Awards Banquets, Anniversaries, Birthday Parties, Business or Office Party Luncheons or Dinners, Wedding Receptions, Bridal Showers, and Special and Themed Events. Menu packages may include, for example, 4 menu selections and 1 Dinner Buffet menu where you may choose from up to 3 entrees and 1 side dish for your guests.
Cathy and her staff can provide help to arrange your Events or Special Occasions with a variety of services to include:
DJ • Live Band • Sound Systems • Limousine Service • Flowers and Decorations • Party Favors Supply Rental • Bar Service • Setup and Cleanup • Other Services Available On Request
Please feel free to call 703-494-6373 with any questions or comments that you may have concerning more information, costs, date availability, and additional special menus. At your convenience, we can set up an appointment for you to visit our venue and choose your menu selections.
Cathy at Madigan's Waterfront looks forward to hearing from you soon: cathymadigan@comcast.net 703-494-6373.
Forms & Contracts
Madigan's Waterfront has important contracts and letters on-line for your convenience.
To make your wedding, dinner party or special event perfect, we need you to click, download, print and submit to us the below .pdf files at least two (2) weeks in advance. Please call Cathy Madigan if you have any questions. Thank you for your time in this matter.